The Way I Teach - FREEDOM TO PLAY VIOLIN

ⓕ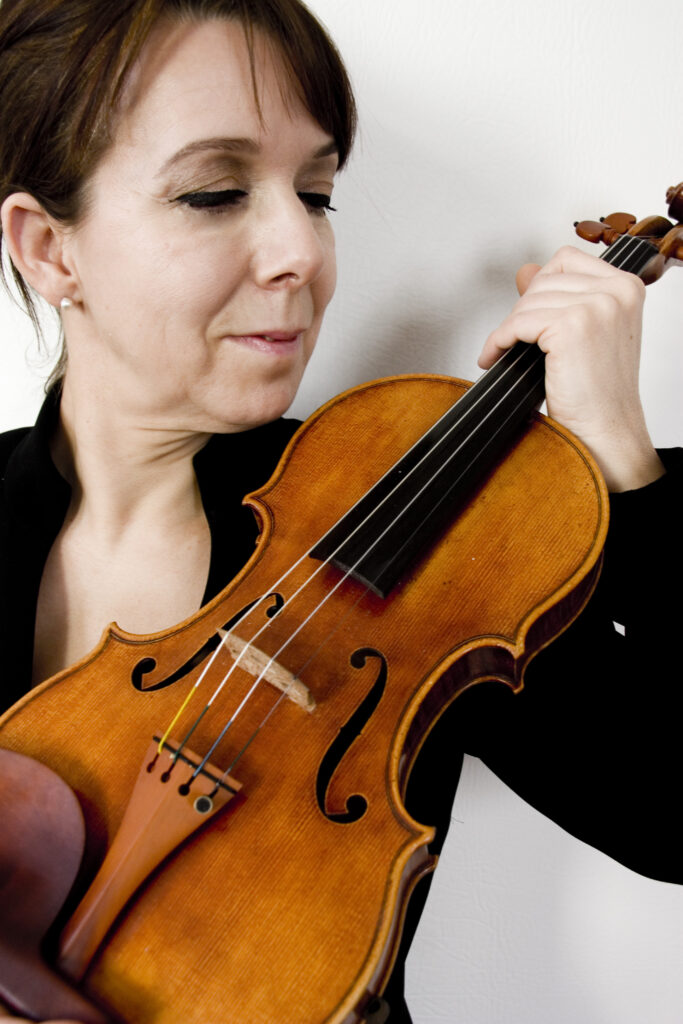 I was very fortunate to have studied violin performance at Vienna Music Academy with great teachers.
    I continued my studies with the late Kató Havas who become my mentor as a violinist. Under her guidance I was not only able to develop technically and musically, but I found freedom in my own playing. I was experiencing some tension problems in my left hand and couldnt find  a solution to this.
   To my great surprise and relief based on Kató Havas system these tensions  became a thing of the past and I became a fully fledged performer and teacher.
   As her former assistent and as an active perfomer myself, I continue to develope this unique way of teaching and performing and decided to give it the name FREEDOM TO PLAY VIOLINⓕ. Just like Kató Havas herself I don't hold any auditions as I believe everyone has a gift to a greater or lesser extent.
    Learning with my FREEDOM TO PLAY VIOLINⓕ system enables everyone to express their inherent talent fully. It always gives me great joy and satisfaction to see my students rapid progress, realising the goals they have set for themselves in a process of building up confidence and enjoyment.
Your Way to  FREEDOM TO PLAY VIOLINⓕ
Summary of skills and hidden secrets to great violin and viola playing
– There are only 3 major problems in violin and viola playing.
– In order to play with ease, musicality and authority it is necessary to understand the 3 major curative answers to these problems.
– I call them the 3 major secrets.
    This is the basis of my FREEDOM TO PLAY VIOLINⓕ approach and everything else is built on it.
Therefore including the following topics:
– Physical and psychological blockages can often cause pain, injury and discomfort for many Violinists and Violists. This is completely unnecessary if you follow my system FREEDOM TO PLAY VIOLIN ⓕ, which is based on Kató Hava's New Approach.
– Preparing body and mind to play by incorporating the system of miming without the instrument.
– Working from inside out and the difference between the inner ear which is always a step ahead and listening back to oneself, thus enhancing musical imagination and mastering you're instrument.
– Counterbalance instead of counterpressure, knowledge of the fundamental balances necessary for free movement.
– The violin hold and the concept of the "no violin hold".
– The bow hold and the concept of the "no bow hold".
– The rhythmic gestures supporting the "2 hinges" of the bowarm are able to take care of all aspects of bowing technique.
– The "drama of the intervals" with an elastic, free and creativ left hand,  natural vibrato, clear articulation and intonation and a beautiful very personal tone.
Solutions to Stage Fright 
– Complete physical coordination.
– FREEDOM TO PLAY VIOLIN ⓕ and the well developed "inner ear".
– The idea of "giving to an audience", which becomes so internalised that there is simply no time to get nervous.